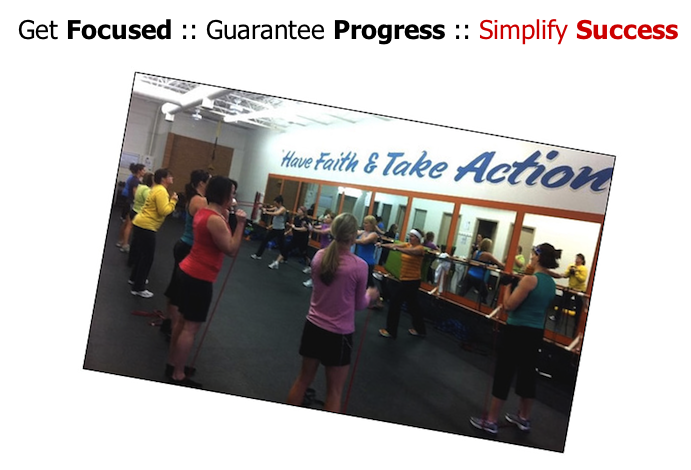 Fitness Business Weekend will eliminate the guesswork when it comes to exactly what it takes to build an ultra-successful fitness business. You will discover how to take control of your time, your business and your success.
Your GPS To Fitness Business Success
No longer will you…
Struggle aimlessly through the muck of misinformation, wondering what to do next…
Lose sight of where you're headed the moment you get sidetracked, distracted or just plain confused…
Get stuck doing work in your business… or parts of a business that you hate.
Now you truly enjoy what you do…
Working marathon hours inside your business 14… 16… 18 hours a day. It's now possible to work much less and earn much more…
Search for success in all the wrong places. Fitness Business Weekend will give you laser focus to relentlessly accelerate toward your goal…
Hang any hopes on the latest gimmick praying it will be the magic bullet for your success…
Discover What Is Working From The Best Of The Best
Vaughn Bethell will teach you exactly how he's generated over $223,000 in new business this year while spending less than $400 on outside marketing
Ryan Ketchum will show you how his gym consistently produces and closes enough leads to do over $80,000 per month in revenue without him training a single session
Sam Bakhtiar will give you the financial strategies and secrets he's used to build Fitness Concepts into a 2.4 Million Dollar per year empire
Tyler English will share his systems that have allowed him to grow from running a single bootcamp in a martial arts studio to two facilities and over 650 clients
Lou Schuler is an award winning fitness writer who's work ranges from serving as the Fitness Director for Men's Health to authoring the New Rules Of Lifting Series with Alwyn Cosgrove and he's going to give you years worth of tools, tricks, and techniques to make your own writing more clear, direct, and useful to your readers.
Optimize Every Aspect of Your Business
Justin Yule will show you how he generates over half of his revenue from back end opportunities and how you can too
Mike Robertson will teach you how you can deliver a semi-private training experience that will blow your competition away
Sean Carey will reveal how he built a multi-million dollar corporate fitness empire and how you can integrate this potential goldmine into your business
Dave Schmitz will share how you can immediately become a one-of-a-kind fitness professional in your market and add substantial revenue doing it
Become A Category Of One In Your Market
Pat Beith will teach you how he and Latif Thomas have built Athlete's Acceleration into the 800 pound gorilla in the speed and track & field markets by simply packing their offline expertise and sharing it online
Nick Berry will reveal the approach and strategies we've used to build a service culture that led Fitness Revolution to be recognized as the #1 fitness franchise in North America for Franchisee Satisfaction
Pat Rigsby (me) will share the 7 most valuable strategies I know to take your business to the next level based on what we are doing right now in our business and what the top 1% of the industry are doing in theirs
A First In The Fitness Industry and Personal Coaching
The day before the Fitness Business Weekend we'll be hosting Fitness Shark Tank, a first ever event in the fitness industry where you can pitch your product, idea or opportunity to our team and potentially land an affiliate, our support or even a potential partnership with us. We've helped dozens of fitness businesses through product launches, promotions and partnerships – and this is your chance to enjoy that same opportunity.
During the event we'll be doing Accelerated Business Coaching where you will be able to present your challenge to a coach on our team and have us personally coach you to success.
A World Class Event at a World Class Location
We have a limited quantity of rooms locked in at our gorgeous host hotel, The Historic Brown Hotel in Downtown Louisville, for a highly discounted rate. This showpiece hotel has been the setting for movies and hosted Presidents – and now it's going to be the setting for the 2 most powerful business-building days of your life. And it's only a few hundred yards from Fourth Street Live – the perfect setting for you to socialize and network with your fellow success minded fitness entrepreneurs.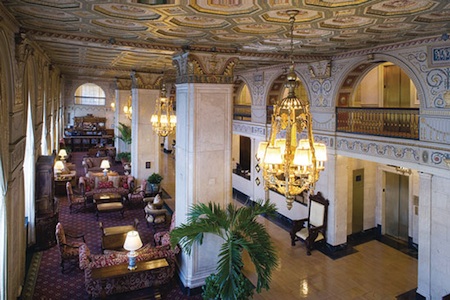 It's Life Changing Decision Time
If you're ready to focus on your fitness business and…
Unlock yourself from old behaviors and imprisoning beliefs, including fears that limit you and hold you back from achieving your true goals and dreams

Really live your life on purpose with the focus, freedom and impact you want to have

Get crystal clear about what you really want in life and from your business, then create a bulletproof plan for achieving it

Double or triple your income within the next 12 months
Then you must be at Fitness Business Weekend on Friday, October 12th and Saturday, October 13th.
Register Now